Are you a looking for best dental implants? Schedule your evaluation to find out!
Dental Implants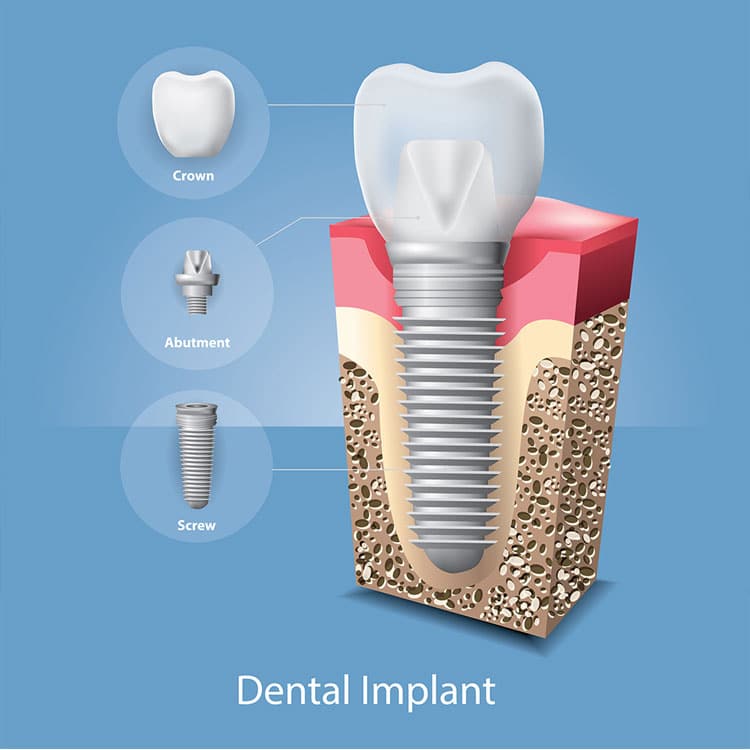 Dental implants are changing lives! If you have missing teeth you've probably experienced many inconveniences. Getting best dental implants from our Bothell office will give you back the ability to eat, speak, smile and kiss your loved ones with confidence!
Implants Provide a Healthy Foundation
Dental implants not only replace your tooth but the root of the tooth as well. Implants are the only restorative dentistry treatment for missing teeth that restores every part of the tooth.
The Dental Implant Process
An implant is surgically placed into the jaw bone, becoming a direct replacement for the missing root, and a sturdy anchor for a prosthetic tooth or denture. Neighboring teeth also become more stable with a dental implant in place, which helps protect your bite and preserve the jaw bone. Dental implants are the only tooth replacement solution that restores complete form and function after tooth loss.
Get Your Implant Placed and Restored Right Here
Getting the best dental implants placed in our office is a convenient experience. We are lucky enough to have a full team of qualified experts, including an in-house periodontist (Dr. Suzuki) and oral surgeon. From the first consultation to the end of your recovery, you will feel confident knowing our exceptional team is by your side every step of the way.
We go above and beyond to make sure you get the best dental implants by our Bothell team that make you feel whole again! We don't just restore form and function; we use state-of-the-art techniques and materials to make sure your dental implant treatment comes out looking flawless.
Take a look at our educational videos below to see how dental implants work.
Contact our office to find out more about teeth implants in Bothell WA!
Crisafulli Dental offers a wide range of dental services including dental implants in Bothell for the Seattle and Woodinville WA areas.
Download Your Free Dental Implant Report
If you are researching Dental Implants in Bothell Washington, you're in the right place at Crisafulli Dental! With this free report you will learn the basics of dental implants and how dental implants can replace missing teeth.
"*" indicates required fields