At Crisafulli Dental Care, our main purpose is to enhance the quality of people's lives. We want to revitalize your appearance and restore your confidence and comfort when you chew and smile. Our exceptional Bothell cosmetic, general, and restorative dentistry will improve your oral health and overall wellbeing.
A Bothell Dental Care That Really Cares.
Finally! – a dental Care office where you are really listened to! Top Bothell dentist, Dr. Wendy Crisafulli, and her team of highly skilled dental professionals use the latest technology and a gentle touch to create an environment where you receive the high level of care you deserve. We specialize in treating those with dental anxiety and offer gentle sedation dentistry methods to ensure you remain comfortable and relaxed throughout your dental treatments.
About Wendy B. Crisafulli, DDS
Dr. Crisafulli is a Bothell dentist who has been practicing all phases of general dentistry for more than 27 years. After devoting three years to the U.S. Public Health Service, she opened her own practice in Bothell, Washington. Since 1992, she has treated thousands of patients of all ages. Her gentle touch is well-known among her patients.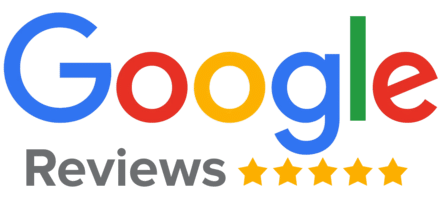 No Insurance?
No Problem!
Patient Reviews
My daughter had TMJ problem and is unable to open mouth fully. It is so hard for Dr to work if the patient cannot open the mouth. Dr Crisafulli however... read more is so patient and was able to examine and also suggest exercises that can ease the problem. She has vast experience and has dealt with many patients and hence experience speaks! I would recommend Dr Crisafulli hands down any day.

Sridhar Gollapalli
October 15, 2023

Dr C is awesome. I've been going to her for over 20 years. She's kind, personable, attentive to your needs, understands the stress levels people come in with, and keeps... read more her place tidy and clean. She also has a great staff.

Ronda Mitchell
October 13, 2023

Comfortable environment with a highly educated staff. I actually enjoy my visits to this dental office!

Paula Roberts
October 12, 2023

Updated Review: Initially, I had rated them at 3 stars, but I've now adjusted it to a solid 5. I realized I had underestimated my dentist's expertise. I've been... read more a loyal patient at Christofoli Dental for quite some time, mainly for routine cleanings, and my overall experiences have been overwhelmingly positive. The staff consistently treats me with kindness and professionalism. I once had a crown placed on a back tooth, and for a period, I experienced some discomfort. This made me question the necessity of the procedure. Dr. Christofoli suggested I consult a root canal specialist, which led to my decision to revise my review. Interestingly, the specialist confirmed the exact same diagnosis as Dr. Christofoli. In my case, there was a subtle hairline fracture in the back tooth, and Dr. Christofoli had provided me with various treatment options before proceeding with the crown. The other dentist explained that post-crown discomfort can occur and fortunately, the crack had been repaired, preventing tooth loss. I wanted to acknowledge that my initial review was overly critical, and it's clear that these dentists are highly knowledgeable and skilled in their field!

Jeff Mertz
October 12, 2023

Crisafulli Dental is a wonderful Dentist and I always enjoy coming to get my teeth cleaned! Everyone who works there, from the front desk, to the hygienists, and the Dr.... read more herself! A great company!

Sam D
October 12, 2023

My family and I have been going to Dr. Crisafuui Dental since 1991. Eventhough several staff has changed over the years they still provide great service and very personal.

Philip Bookout
October 5, 2023

I've been a patient at Crisafulli dental for 20 years. I wouldn't have remained a patient if I didn't love the staff and their personable and professional dental care. You... read more will not be disappointed.

John Smith
October 5, 2023

Dr. Crisafulli is a rare find in a dentist. She truly cares about the quality of treatment you receive and about you as a person.

Kayla Mason
October 5, 2023

Everyone at Dr. Crisafulli's office is more than wonderful and very knowledgeable! The whole stuff is very kind and accommodating! I very much highly recommend this place! 🤗

Ursula Cristofaro
September 28, 2023

I have been a patient at Crisafulli Dental for over 35 years and I have felt like a valued patient the entire time. The whole team takes such good care... read more of me and always make me feel comfortable while in a chair. I am thankful for the generosity and breadth of knowledge the team has and their dedication to continue to change along with the new innovations in the dental world!

Dawn Gilmore
September 21, 2023
Celebrating our Thirtieth Anniversary delivering dentistry to Bothell and surrounding communities!
Since 1992 we've been a part of the Northshore Community here in Bothell, WA
Whether you are new or one of our long time patients, we are pleased, proud, and privileged to serve you with professional care and compassion. We're committed to enhancing your quality of life with dentistry that focuses on Whole Person Care.