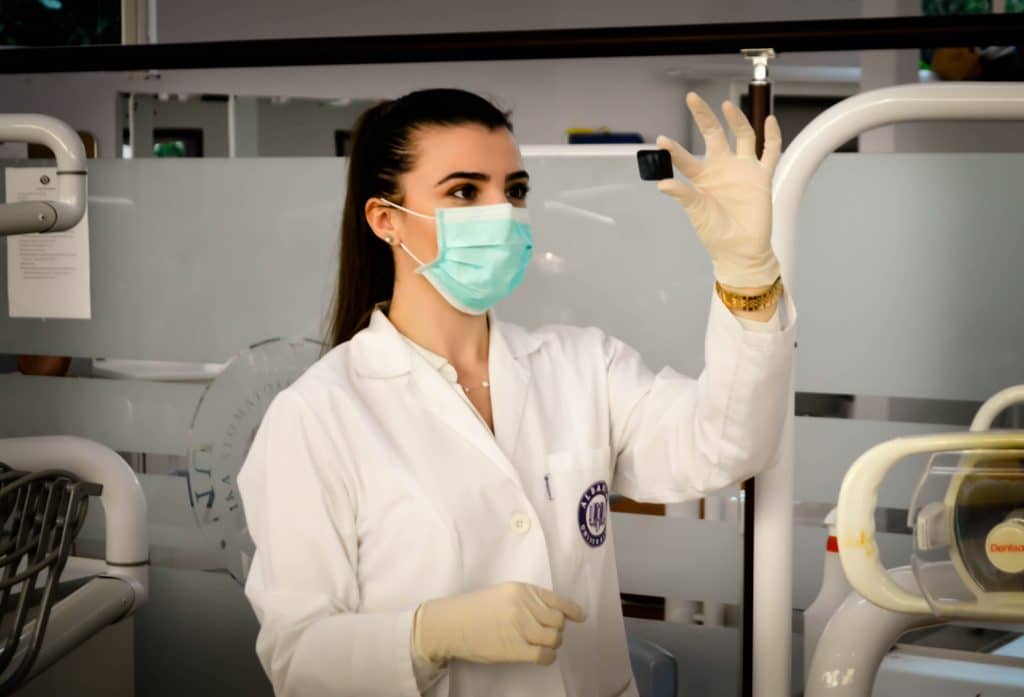 A friendly environment meets cutting-edge technology at your local Digital Dentistry, Crisfulli Dental. We want our patients to leave with amazing smiles and pleasant memories of their dental visit.
We are committed to the latest techniques and technologies to ensure patient comfort and unparalleled results.
Digital X-Rays At Digital Dentistry
Digital x-rays are taken quickly, and images are seen instantly on a chairside computer screen. The patient does not need to wait for films to develop, and they can see the details of their smile right away. Digital x-rays improve patient safety by reducing radiation exposure by up to 90%.
Intraoral Cameras
Even with a magnifying mirror, it is impossible for your dentist to see the tiniest indicators of developing oral health problems. That's why we use small intraoral cameras to take video of the teeth and their surrounding structures. The intraoral camera allows us to catch problems as early as possible, and educate the patient with clear images of their mouth.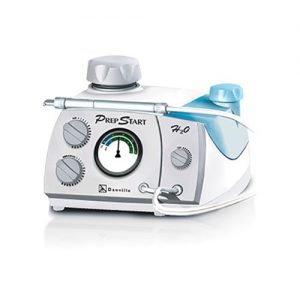 Microdentistry through Air Abrasion
Microdentistry involves removing as little of the natural tooth as possible while still eliminating all of the decay. With microdentistry, we can conservatively repair your tooth and restore its total strength. Over 90% of the time, we won't even have to numb the patient because microdentistry is so comfortable. Air abrasion is a fine, pressurized stream of aluminum oxide powder that removes decay quickly and painlessly.
Cavitron Cleanings
This revolutionary piece of dental equipment relies on ultrasonic waves to clean the teeth. Patients and dentists alike prefer Cavitron cleanings because it is less painful, faster, and safer than traditional dental cleanings. In a Cavitron cleaning, we use a small handheld device which emits small vibrations to loosen bacteria that has been building around the teeth.
Air Polisher
Air polishing makes your dental cleaning faster and more effective. Air polishing involves water, powder, and pressurized air to remove hazards from your smile. Our air polishers powerfully remove staining, bacteria, and more. They smooth and prepare the teeth when dental work is needed to ensure superior results.
Painless Anesthesia Delivery
Many patients fear and avoid dentistry because of the use of needles. At Crisafulli Dental, the digital dentistry we make it a point to make your anesthesia injection incredibly painless!
Medit 3D Scanner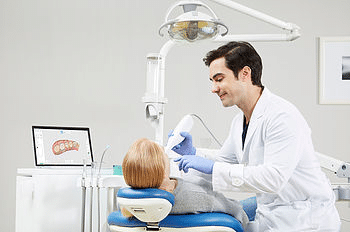 Three-dimensional scanners have truly revolutionized dental care. With this amazing technology, we can take precise measurements of your mouth as well as create a completely accurate digital model from those measurements, One of many reasons to visit digital dentistry.
This allows us to create dentalware that precisely and perfectly fits you— all without needing to take a physical mold. We can even plan treatments like orthodontics with greater precision than ever before.
Kovanaze Needle-Free Anesthesia

We have great news for anyone who hates needles: there is now a needle-free anesthesia option!
Kovanaze is a spray that creates regional anesthetization just like injected medication. No needles. No pain. Most people don't even get the lip numbing and tingling associated with traditional medications. All you get from Kovanaze is convenience and comfort.
Did you know that the pain of a dental injection comes when the anesthesia rushes out of the needle? We use the Single Tooth Anesthetic System delivered by the Wand for steady, slow delivery of anesthesia. This controlled delivery makes anesthesia injection surprisingly comfortable and eliminates the use of a traditional syringe.
Dentistry is not the same as it was 20 years ago. Come see how digital dentistry is more comfortable and enjoyable at Crisafulli Dental.
Our dentists use many tools such as bitewing, full-mouth or panoramic x-rays, Cone Beam CT Scans and thorough Periodontal Exams to help detect and diagnose dental problems. Please feel take a look at our dental education videos below to learn about these diagnostic tools and about specific ways we detect dental problems so you can be assured we are caring for your dental health.