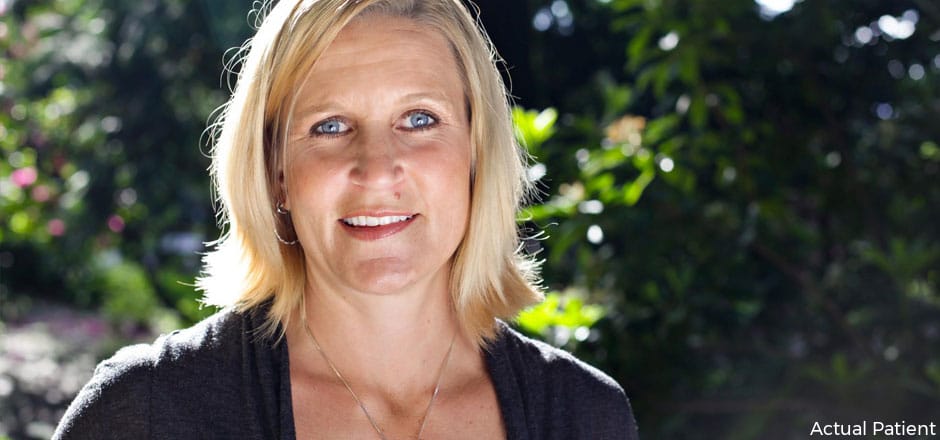 Six Month Smiles
Straightening your teeth does not mean you must lose two years of your life to uncomfortable metal braces. Cosmetic and restorative dentistry has greatly advanced recently, and now it is possible to reap the rewards of a brilliant, straight smile in a fast, efficient way.
Traditional braces are out, and Six Month Smiles are in. Six Month Smiles is an inventive smile orthodontics treatment that uses clear braces to pleasantly align teeth into their correct location, usually in only six months. You won't need to deal with the inconvenience of irritating braces; Six Months Smiles is the perfect answer to speedily and confidently straighten your smile.
The Difference is in the Design
How does Six Month Smiles straighten your teeth so fast? Traditional braces move the bottom portion and top portion of your teeth separately. Six Months Smiles braces are designed to move the whole tooth at the same time. These braces utilize an innovative design with lower, triangular, brackets.
The Advantages of Six Month Smiles
There are amazing benefits to this technique:
Six months is usually the average time.
Tooth-colored wires and brackets are used, making them barely visible. Six Month Smiles braces are more discreet than traditional braces.
Foreseeable results
Follow up appointments are short and get you back on your way quickly
Dr. Crisafulli offers state-of-the-art technology including Six Month Smiles to provide a vast array of smile orthodontics for everyone. Each treatment plan is unique, and Six Month Smiles could be what you require for a healthy, vibrant smile.
If you need a great smile orthodontics who offers Six Month Smiles orthodontic services in Bothell, look no further than Dr. Crisafulli. We will go the extra distance to give you the stunning smile you have always wanted! Call us today and we can discuss your Six Month Smiles choices.
Before and After