There are many things that can affect the whiteness of your teeth and smile. Some things you drink like coffee, tea, red wine, or soda can stain your teeth. There are also some medications that tend to dull the appearance of your teeth. Professional teeth whitening at Crisafulli Dental is an affordable, effective way to fight discolored teeth. Opalescence is a professional teeth whitening process that Dr. Crisafulli and her team use to whiten teeth. The Opalescence tooth whitening system is stronger and more effective than over-the-counter products.
Causes of Discolored Teeth
Many factors can contribute to discolored teeth. Some of the reasons you may notice your teeth are yellow or have a brownish tint include:
 

Consuming acidic drinks.

Think tea, coffee, or soda.

 

Tobacco product use.

Cigarettes and other tobacco products can turn your teeth yellow or brown. They are also harmful to other aspects of your oral health.

 

Poor eating habits.

Eating unhealthy foods can ruin your teeth's color. Sugary drinks, candies, and highly acidic processed foods can cause discoloration and damage.

 

Aging.

Depending on your genetics, lifestyle, and other factors, your teeth can start to show signs of discoloration in your 20s or 30s.

 

Dry mouth.

Having low amounts of saliva prevents teeth from getting the bacteria-fighting agents needed to remain healthy and bright.

 

Antibiotics.

Tetracycline and doxycycline can cause teeth yellowing, especially in children under eight years of age.

 

Tartar and plaque.

When plaque and tartar accumulate, they can ruin the aesthetic appearance of your teeth.
Why should I whiten my teeth?
Before you make an appointment at your Bothell, WA dentist, think about how important your smile is. Teeth whitening is a popular cosmetic treatment. There are many benefits to whitening your teeth While you may have your own personal reasons, here are four benefits of teeth whitening treatment:
 

A brighter smile boosts your self-confidence.

 

Teeth whitening enhances your appearance.

 

It can make you look younger.

 

It's an inexpensive cosmetic procedure that yields a dramatic result.
How does Opalescence teeth whitening work?
The gels used during the Opalescence whitening process contain an active whitening ingredient. It is either hydrogen peroxide or carbamide peroxide that will penetrate the enamel to reach the discolored molecules. The oxygen molecules in the whitening agents will react with the discolored molecules in the teeth and break the bonds that hold them together. The oxygen molecules then spread out, whitening the whole tooth. Then, you get the results – a whiter, brighter smile.
Customize Your Teeth Whitening Experience
How white do you want your teeth? This is one of the benefits of using Opalescence for tooth whitening. Dr. Crisafulli will ask you how white and bright you want your teeth to be and then she will customize the take-home trays or in-office treatments to help you achieve the results you desire.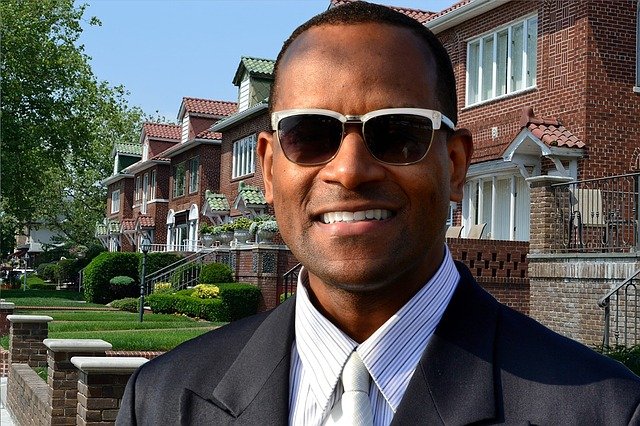 Frequently Asked Questions about the Opalescence Teeth Whitening Process
Who can whiten their teeth?
Opalescence is an effective method used by dental professionals to help whiten patients' teeth. It is effective at treating discolored teeth caused by age, smoking, medications, foods or drinks, or trauma. Any age can benefit from the treatment.
How long will the results last?
After using the teeth whitening kits, you should be able to enjoy the benefits of whiter teeth for a long time. It can vary for everyone.
Will the tooth whitening process weaken my teeth?
Absolutely not! Opalescence contains a special, patented concentration of fluoride and potassium nitrate that is designed to strengthen your teeth as well as prevent cavities.
Does whitening cause sensitive teeth?
There are a few people who may experience some tooth sensitivity while whitening their teeth, but most do not. Even if you do experience some sensitivity during the whitening process, it isn't causing damage to your teeth. It is temporary and usually goes away quickly. Opalescence contains some unique ingredients beneficial for decreasing sensitivity and making the process as comfortable for you as possible. Talk to a dental professional at Crisafulli Dental about extra desensitizing treatments for your teeth if any discomfort lingers.
How long will I need to wear Opalescence?
The time you need to wear Opalescence will vary based on your circumstances and specific goals. Treatment typically lasts for a week to 10 days. You may be instructed to wear the trays for half an hour each day. Dr. Crisafulli may recommend wearing them overnight or for several hours each day. Talk to your Bothell dentist about the whitening treatment and your goals so they can make the appropriate recommendations.
Do teeth whitening lights work?
Many dentists offer in-office teeth whitening treatment using lights or lasers during the process. You may have even seen a few commercials talking about these kinds of treatment. The latest research, however, has shown that hydrogen peroxide is an effective way to whiten your teeth and light activation doesn't add any benefits.
Contact Us
Are you ready to get the brighter smile you've always dreamed of? Schedule an appointment at Crisafulli Dental today to discuss your teeth whitening options. You can call us or use our online appointment request form to schedule your next appointment.